Small Packs
---

---
Natural and healthy, Arabic gum is a rich water-soluble dietary fibre which has many health benefits. Arabic gum is the most reliable food supplement rich in nutrients and fibre. We bring to you the goodness of Arabic Gum in small pouches of 150-grams manufactured by Naturia in Malaysia.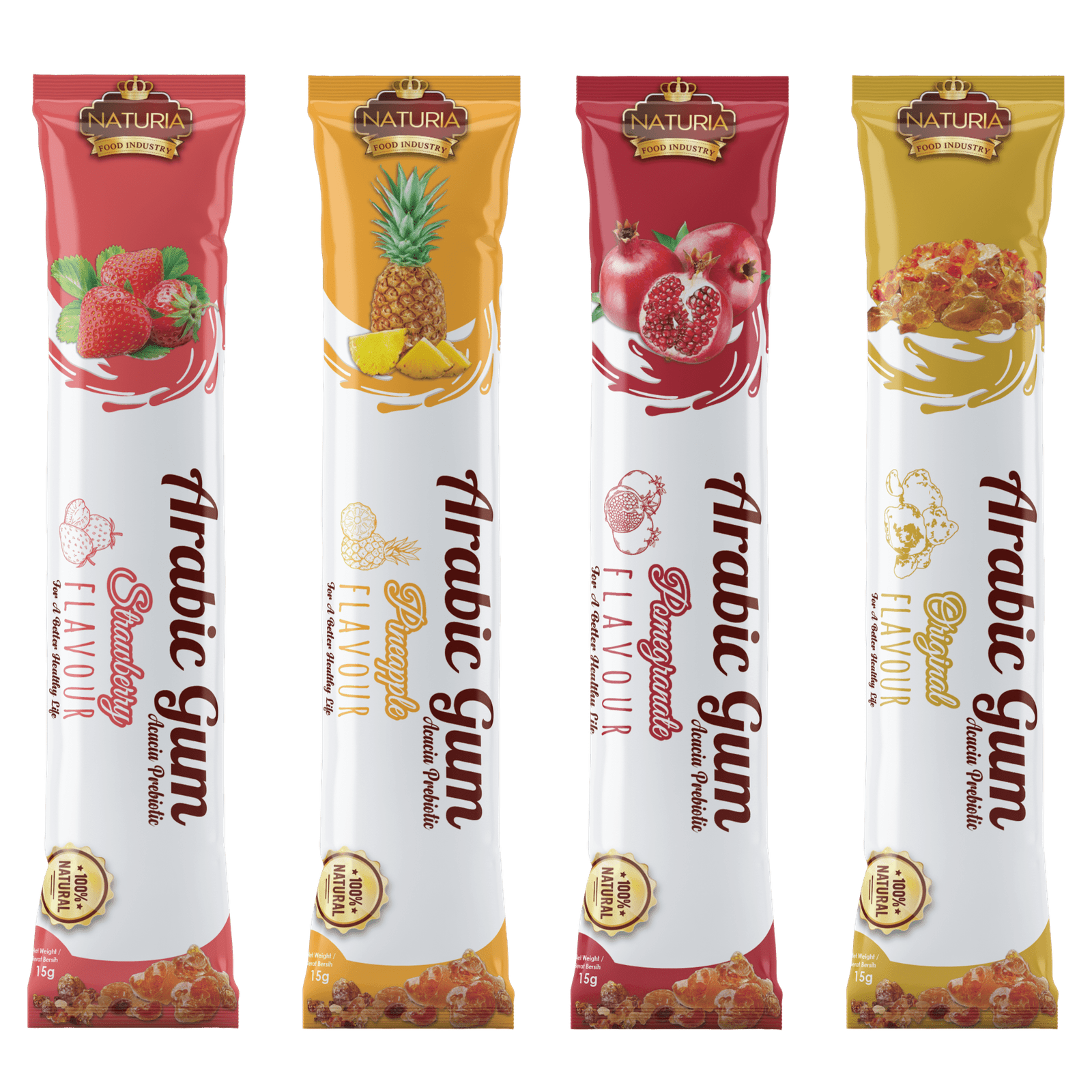 Flavoured Sachets
---

---
Taste the flavours of the Arabic gum in pocket-friendly sachets. Now available in various flavours such as strawberry, mango, lemon, pineapple, and pomegranate. These are packs of flavoured instant Arabic gum powder which can be consumed as a probiotic drink after mixing it with water or any juice. Naturia is the only manufacturer of 100% natural, nature identical flavoured Arabic Gum with such flavours. The flavours can be manufactured and enhanced based on taste and request.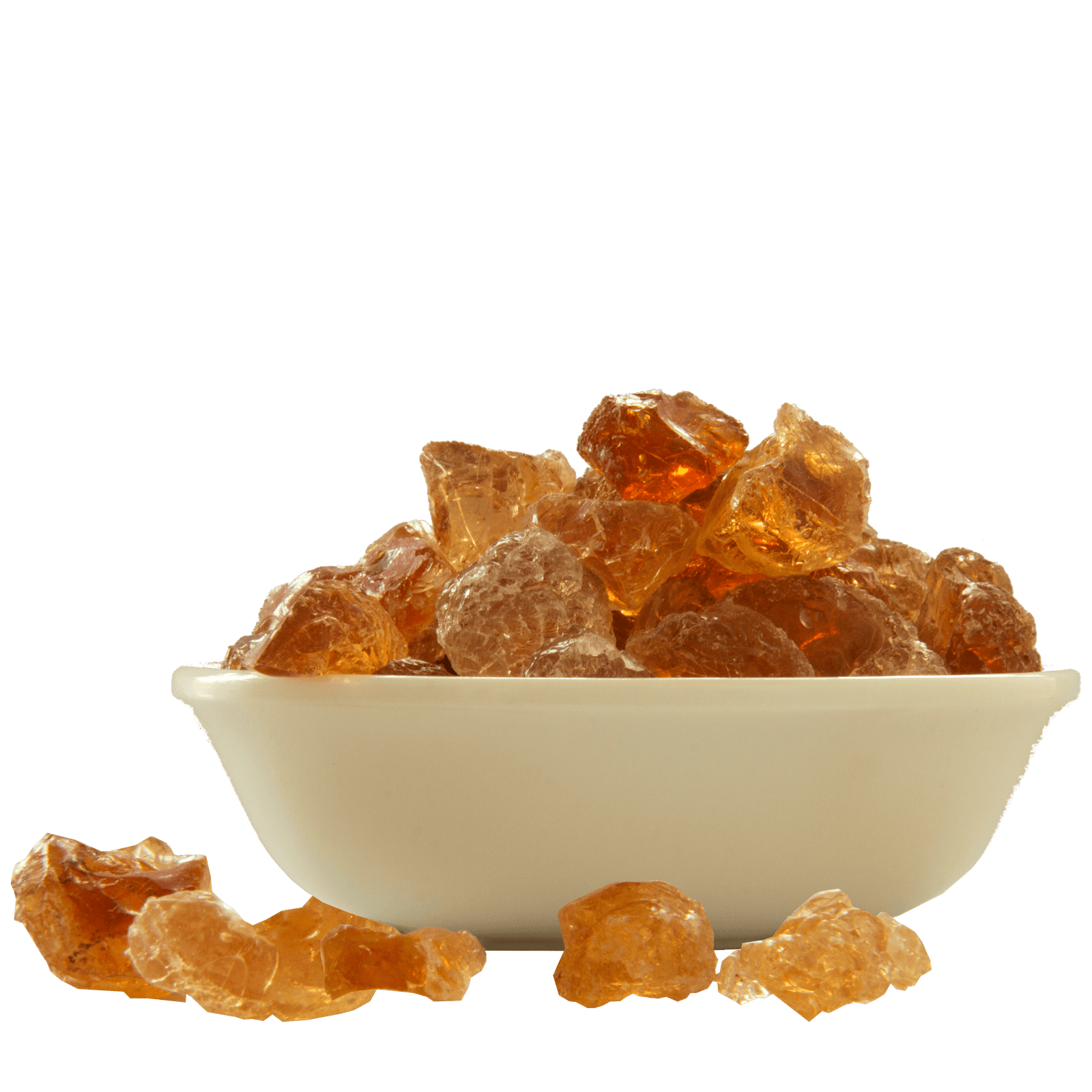 Large Export Quantity
---

---
Naturia is committed to the best quality products. We at Naturia provide customized and large export solutions to customers based on their needs. We offer processed or raw Arabic gum in large quantities.